Mercy Snow: A Novel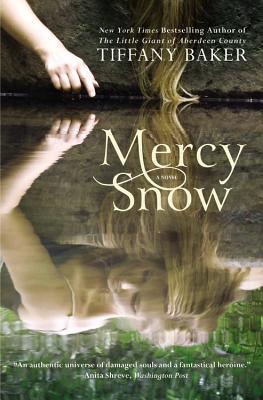 Mercy Snow: A Novel
Unavailable
In the tiny town of Titan Falls, New Hampshire, the paper mill dictates a quiet, steady rhythm of life. But one day a tragic bus accident sets two families on a course toward destruction, irrevocably altering the lives of everyone in their wake.

June McAllister is the wife of the local mill owner and undisputed first lady in town. But the Snow family, a group of itinerant ne'er-do-wells who live on a decrepit and cursed property, have brought her--and the town--nothing but grief.

June will do anything to cover up a dark secret she discovers after the crash, one that threatens to upend her picture-perfect life, even if it means driving the Snow family out of town. But she has never gone up against a force as fierce as the young Mercy Snow. Mercy is determined to protect her rebellious brother, whom the town blames for the accident, despite his innocence. And she has a secret of her own. When an old skeleton is discovered not far from the crash, it beckons Mercy to solve a mystery buried deep within the town's past.
Tiffany Baker is the author of The Gilly Salt Sisters and The Little Giant of Aberdeen County, which was a New York Times and San Francisco Chronicle bestseller. She holds an MFA (creative writing) and a PhD (Victorian Literature) from UC Irvine, and lives in the San Francisco Bay Area with her husband and three children.
ISBN: 9781455512751
ISBN-10: 9781455512751
Publisher: Grand Central Publishing
Publication Date: 01/27/2015 - 12:00am
On Sale: 01/27/2015 - 12:00am
Pages: 352
Language: English
Categories