Have You Ever Seen a Flower?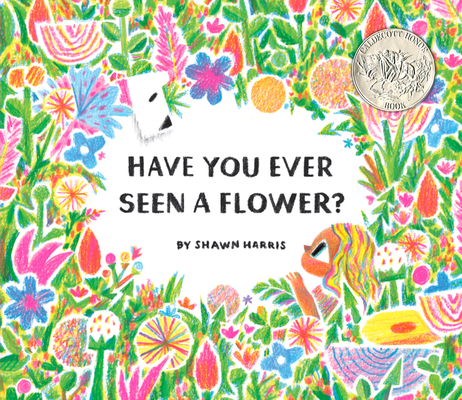 Have You Ever Seen a Flower?
Likely On Our Shelves
A 2022 Caldecott Honor Book

Have You Ever Seen a Flower? is an enchanting picture book exploring the relationship between childhood and nature. In this simple yet profound story, one child experiences a flower with all five senses—from its color to its fragrance to the entire universe it evokes—revealing how a single flower can expand one's perspective in incredible ways.

• Authorial debut of award-winning illustrator Shawn Harris
• Reminds readers to appreciate the beauty of the world
• Full of bright, stunning illustrations

Have You Ever Seen a Flower? is a beautiful exploration of perception, the environment, and humanity.

• Perfect read-aloud with thought-provoking questions
• Ideal for nature lovers
• For fans of The Little Prince, The Giving Tree, Not a Box, and The Very Hungry Caterpillar
Shawn Harris is an artist and musician who lives and works in Half Moon Bay, California. His first picture book, Her Right Foot, by Dave Eggers, was the recipient of seven starred reviews. He is also the illustrator of Dave Eggers's What Can a Citizen Do? and Colin Meloy's Everyone's Awake. This is his authorial debut.