Wild Things: The Joy of Reading Children's Literature as an Adult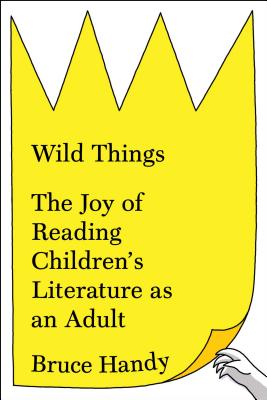 Wild Things: The Joy of Reading Children's Literature as an Adult
An irresistible, nostalgic, insightful—and totally original—ramble through classic children's literature from Vanity Fair contributing editor (and father) Bruce Handy.

"Consistently intelligent and funny…The book succeeds wonderfully." —The New York Times Book Review

"A delightful excursion…Engaging and full of genuine feeling." —The Wall Street Journal

"Pure pleasure." —Vanity Fair

"Witty and engaging…Deeply satisfying." —Christian Science Monitor

In 1690, the dour New England Primer, thought to be the first American children's book, was published in Boston. Offering children gems of advice such as "Strive to learn" and "Be not a dunce," it was no fun at all. So how did we get from there to "Let the wild rumpus start"? And now that we're living in a golden age of children's literature, what can adults get out of reading Where the Wild Things Are and Goodnight Moon, or Charlotte's Web and Little House on the Prairie?

In Wild Things, Bruce Handy revisits the classics of American childhood, from fairy tales to The Very Hungry Caterpillar, and explores the backstories of their creators, using context and biography to understand how some of the most insightful, creative, and witty authors and illustrators of their times created their often deeply personal masterpieces. Along the way, Handy learns what The Cat in the Hat says about anarchy and absentee parenting, which themes link The Runaway Bunny and Portnoy's Complaint, and why Ramona Quimby is as true an American icon as Tom Sawyer or Jay Gatsby. It's a profound, eye-opening experience to reencounter books that you once treasured after decades apart. A clear-eyed love letter to the greatest children's books and authors, from Louisa May Alcott and L. Frank Baum to Eric Carle, Dr. Seuss, Mildred D. Taylor, and E.B. White, Wild Things will bring back fond memories for readers of all ages, along with a few surprises.
Bruce Handy is currently a contributing editor of Vanity Fair. A former writer and editor at Spy and Time, his articles, essays, reviews, and humor pieces have appeared in such publications as The New York Times Magazine, The New York Times Book Review, New York magazine, Rolling Stone, Vogue, The Village Voice, and The New Yorker. Handy was nominated for an Emmy in 1993 as a member of Saturday Night Live's writing staff. He won a GLAAD Award in 1998 for his "Yep I'm Gay" Time cover profile of Ellen DeGeneres. At Vanity Fair, he has written on topics and personalities as diverse as Mad Men, Amy Schumer, film composer John Barry, PeeWee Herman, Miley Cyrus, the J.T. Leroy hoax, Cinerama, and the history of flight attendants. A native of California and a graduate of Stanford University, Handy lives in Manhattan with his wife, novelist Helen Schulman, and their two children. Wild Things is his first book.