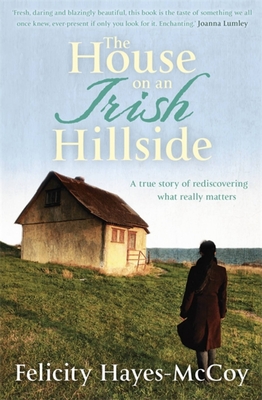 The House On An Irish Hillside
Unavailable
'From the moment I crossed the mountain I fell in love. With the place, which was more beautiful than any place I'd ever seen. With the people I met there. And with a way of looking at life that was deeper, richer and wiser than any I'd known before. When I left I dreamt of clouds on the mountain. I kept going back.'
We all lead very busy lives and sometimes it's hard to find the time to be the people we want to be.
Twelve years ago Felicity Hayes-McCoy left the hectic pace of the city and returned to Ireland to make a new life in a remarkable house on the stunning Dingle peninsula.
Beautifully written, this is a life-affirming tale of rediscovering lost values and being reminded of the things that really matter.
Felicity Hayes-McCoy was born in Dublin, Ireland. She read English and Irish language and literature at UCD before moving to England in the 1970s to train at The Drama Studio, London. Her work as a writer includes television and radio drama, features, documentaries, dramatisations and adaptations; screenplays; music theatre; children's books, and interactive multimedia products.
She and her husband, opera director Wilfred Judd, live in Corca Dhuibhne and in Bermondsey, London. She blogs about life in both places on her website www.felicityhayesmccoy.co.uk
ISBN: 9781444730319
ISBN-10: 9781444730319
Publisher: Hodder
Publication Date: 06/18/2013 - 12:00am
On Sale: 06/18/2013 - 12:00am
Pages: 320
Language: English
Categories