The Tale of Birle (Tales of the Kingdom #2)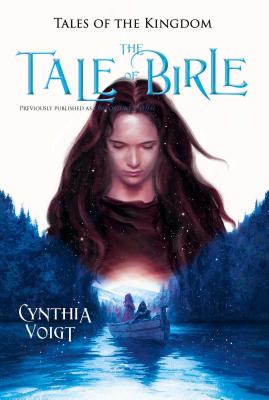 The Tale of Birle (Tales of the Kingdom #2)
Unavailable
Thrilling high adventure and heart-stopping romance combine in the second book in the Tales of the Kingdom series from Newbery Medalist Cynthia Voigt, set two generations after The Tale of Gwyn.

Birle has agreed to be wed to the huntsman Muir as an escape from the drudgery of life at her father's inn—but the moment she looks into the bellflower-blue eyes of the man she comes upon stealing one of her father's boats, Birle knows she cannot marry Muir. Even after she discovers the mysterious stranger is Orien, a lord, and as unreachable to an innkeeper's daughter as a star, Birle is determined to travel with him as far as he will allow. Their journey takes Birle to a world far from home, a world where lords may become slaves, where princes rule by fear, and where fortune's wheel turns more swiftly and dangerously than Birle could have ever imagined.

Previously published as On Fortune's Wheel, this classic tale features a new look and a new title.
Cynthia Voigt won the Newbery Medal for Dicey's Song, the Newbery Honor Award for A Solitary Blue, and the National Book Award Honor for Homecoming, all part of the beloved Tillerman cycle. She is also the author of many other celebrated books for middle grade and teen readers, including Izzy, Willy-Nilly and Jackaroo. She was awarded the Margaret A. Edwards Award in 1995 for her work in literature, and the Katahdin Award in 2004. She lives in Maine.
ISBN: 9781442483569
ISBN-10: 9781442483569
Publisher: Atheneum Books for Young Readers
Publication Date: 05/26/2015 - 12:00am
On Sale: 05/26/2015 - 12:00am
Pages: 416
Language: English
Categories