Spy School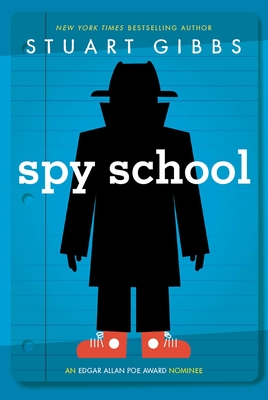 Spy School
On Our Shelves Now
"Combines Alex Rider's espionage skills with a huge dose of the sarcasm of Artemis Fowl." —School Library Journal

Can an undercover nerd become a superstar agent? In the first book in the New York Times bestselling Spy School series, Ben Ripley sure hopes so—and his life may depend on it!

Ben Ripley may only be in middle school, but he's already pegged his dream job: CIA or bust. Unfortunately for him, his personality doesn't exactly scream "secret agent." In fact, Ben is so awkward, he can barely get to school and back without a mishap. Because of his innate nerdiness, Ben is not surprised when he is recruited for a magnet school with a focus on science—but he's entirely shocked to discover that the school is actually a front for a junior CIA academy. Could the CIA really want him?
Stuart Gibbs is the New York Times bestselling author of Charlie Thorne and the Last Equation and the FunJungle, Spy School, and Moon Base Alpha series. He has written the screenplays for movies like See Spot Run and Repli-Kate, worked on a whole bunch of animated films, and developed TV shows for Nickelodeon, Disney Channel, ABC, and Fox. Stuart lives with his family in Los Angeles. You can learn more about what he's up to at StuartGibbs.com.