'Round Midnight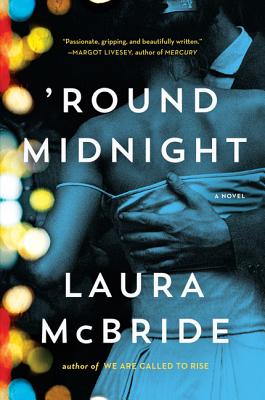 'Round Midnight
Unavailable
From the author of We Are Called to Rise comes a novel about the interconnected lives of four women in Las Vegas, each of whom experiences a life-changing moment at a classic casino nightclub.
Spanning the six decades when Las Vegas grew from a dusty gambling town into the melting pot metropolis it is today, 'Round Midnight is the story of four women--one who falls in love, one who gets lucky, one whose heart is broken, and one who chooses happiness--whose lives change at the Midnight Room.
June Stein and her husband open the El Capitan casino in the 1950s, and rocket to success after hiring a charismatic black singer to anchor their nightclub. Their fast-paced lifestyle runs aground as racial tensions mount.
Honorata leaves the Philippines as a mail order bride to a Chicago businessman, then hits a jackpot at the Midnight Room when he takes her on a weekend trip to Las Vegas.
Engracia, a Mexican immigrant whose lucky find at the Midnight Room leads to heartbreak, becomes enmeshed in Honorata's secret when she opens her employer's door to that Chicago businessman--and his gun.
And then there is Coral, an African-American teacher who struggles with her own mysterious past. A favor for Honorata takes her to the Midnight Room, where she hits a jackpot of another kind.
Mining the rich territory of motherhood and community, 'Round Midnight is a story that mirrors the social transformation of our nation. Full of passion, heartbreak, heroism, longing, and suspense, it honors the reality of women's lives.