More Than Swim Lessons: A Comprehensive Resource for Coaches, Athletes, Parents, and Organizations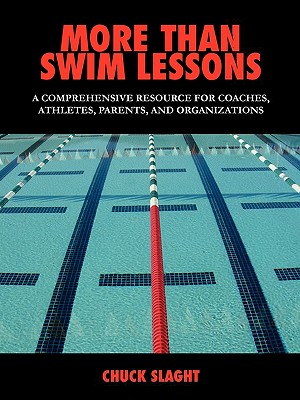 More Than Swim Lessons: A Comprehensive Resource for Coaches, Athletes, Parents, and Organizations
Out of Stock In Store (Available to Order)

A MUST-READ, LOADED RESOURCE GUIDE
More Than Swim Lessons is true to its name. This is a comprehensive guide
for swimmers, parents, and coaches, designed to help explain what works and
why in the sport of competitive swimming. It contains the nuts and bolts of
sound, effective practices that work You'll also fi nd insight into this sport,
including training programs designed to alleviate the learning curve, and how
to help swimming organizations grow into smoothly functioning and successful
programs.
A wealth of experience, knowledge, and sound organizational concepts is
contained in this easy-to-follow guide, guaranteed to help everyone--not just
athletes--develop successful life skills, embrace a higher standard of moral
behavior, and become well-rounded individuals.

ISBN: 9781432735463
ISBN-10: 9781432735463
Publisher: Outskirts Press
Publication Date: 07/08/2009 - 12:00am
On Sale: 07/10/2009 - 12:00am
Pages: 298
Language: English
Categories