Tartuffe (Translated by Curtis Hidden Page with an Introduction by John E. Matzke)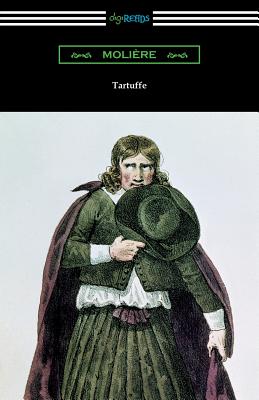 Tartuffe (Translated by Curtis Hidden Page with an Introduction by John E. Matzke)
Out of Stock In Store (Click to Order)
This item may not be available to order. Please call 617-566-6660 for more information.
Jean-Baptiste Poquelin, known popularly by his stage name Moli re, is regarded as one of the masters of French comedic drama. When Moli re began acting in Paris there were two well-established theatrical companies, those of the H tel de Bourgogne and the Marais. Joining these theatrical companies would have been impossible for a new member of the acting profession like Moli re and thus he performed with traveling troupes of actors in the French provinces. It was during this period that Moli re would refine his skills as both an actor and a writer. Eventually his reputation would increase allowing him to return to Paris where he gained the patronage of Philippe I, Duke of Orl ans, the brother of the King of France, Louis XIV. One of Moli re's most controversial plays, "Tartuffe" first appeared in 1664. It is the story of Orgon, the head of his family, who has fallen under the influence of Tartuffe, an imposter who pretends to be pious and to speak with divine authority. Because of its satirical presentation of religion "Tartuffe" greatly offended religious authorities of the time causing its censor by the King. Eventually after two revisions the play was allowed to be publically performed at the Palais-Royal theatre were it was highly successful. This edition is printed on premium acid-free paper, follows the translation of Curtis Hidden Page, and includes an introduction by John E. Matzke.
ISBN: 9781420955316
ISBN-10: 9781420955316
Publisher: Digireads.com
Publication Date: 05/12/2017 - 12:00am
On Sale: 05/12/2017 - 12:00am
Pages: 86
Language: English
Categories