Knife Edge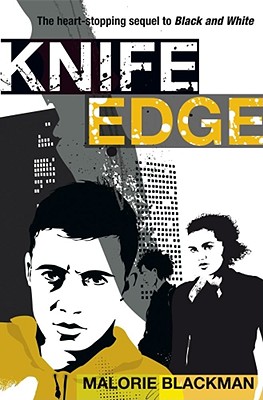 Persephone Hadley is six months pregnant with a mixed-race baby.

In their society this fact alone will threaten the child's life every day. To make matters worse, the baby's father, Callum, is dead. He was hanged for terrorism months ago, but his presence still torments Sephy. And she's not alone. Callum's brother, Jude, blames Sephy for the death, and thirsts for revenge...in the form of her life.

Obviously, Sephy is not fond of Jude, but when his actions take him to the brink of disaster, his life poised on a knife edge, can she stand by and do nothing? Will she be forced -- once again -- to take sides in a chilling racial drama?
An award-winning British author and dramatist, Malorie Blackman is a major voice in children's publishing, holding the post of Waterstones Children's Laureate from 2013 to 2015. She is best known for her bestselling Noughts & Crosses series as well as Pig Heart Boy, Thief!, Cloud Busting, Boys Don't Cry, and Chasing the Stars.