Resting in Peace or in Pieces? Tomb I and Death Management in the 3rd Millennium BC at the Perdigões Enclosure (Reguengos de Monsaraz, Portugal): Unde (BAR International #2955)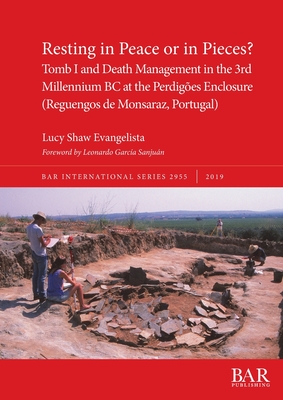 Resting in Peace or in Pieces? Tomb I and Death Management in the 3rd Millennium BC at the Perdigões Enclosure (Reguengos de Monsaraz, Portugal): Unde (BAR International #2955)
Out of Stock In Store (Click to Order)
This item may not be available to order. Please call 617-566-6660 for more information.
Resting in Peace or in Pieces? studies Tomb I, a tholos type structure found in the Perdig es Archaeological Complex ( vora, Portugal) from the first half of the 3rd millennium BC. The human bone sample (61926 bone fragments and 1579 teeth) found in Tomb I was highly fragmented and skeletonised elements were found completely disarticulated. This book takes a twofold approach to the study of the skeletal sample from Tomb I. The monument is studied according to the archaeological phases defined during field work, which explains the possible differentiated uses of the tomb through time. The skeletal sample is then studied as a whole, regardless of phases of use. Lucy Shaw Evangelista uses the data obtained to paleodemographically reconstruct the individuals buried in the tomb, comparing them with other funerary structures inside and outside the Perdig es ditched enclosures. This research broadens our understanding of mortuary practices and collective burials in Chalcolithic Portugal, situating it within the wider European Copper Age context.
ISBN: 9781407355306
ISBN-10: 9781407355306
Publisher: British Archaeological Reports (Oxford) Ltd
Publication Date: 10/31/2019 - 12:00am
On Sale: 10/31/2019 - 12:00am
Pages: 226
Language: English
Categories