Jane of Lantern Hill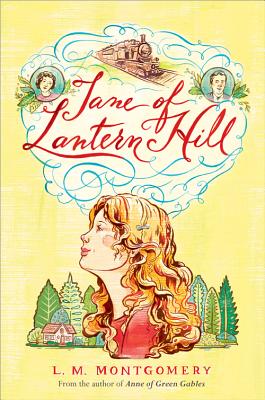 Jane of Lantern Hill
Out of Stock In Store (Available to Order)
The Happiest Summer of Her Life
Her whole life, Jane had believed her father was dead. It was, therefore, quite a shock to receive an invitation to stay with him for the summer on Prince Edward Island. From their very first meeting, Jane falls in love with her charming father and his whimsical cottage on Lantern Hill. A whole summer of fun and adventure, meeting neighbors, and making friends--far away from her grandmother's dreary house in the city. If only she could get her mother to come too.
As Jane juggles her love and loyalty for both parents, she dares to dream...a dream that she and her parents could live together without Grandmother directing their lives--of a house where they could all find home.
What Readers are Saying:
Out of the fantastic books Lucy Maud Montgomery wrote, Jane of Lantern Hill is my absolute favorite.
Jane of Lantern Hill is what one comes to expect from a novel by Lucy Maud Montgomery--charming, gentle, and most decidedly hopeful.
This book is among L.M. Montgomery's best.
Spellbinding...I don't recommend picking it up unless you have time to read the entire book.
ISBN: 9781402289309
ISBN-10: 9781402289309
Publisher: Sourcebooks Fire
Publication Date: 04/02/2014 - 12:00am
On Sale: 04/02/2014 - 12:00am
Pages: 272
Language: English
Categories