Dear Mr. Knightley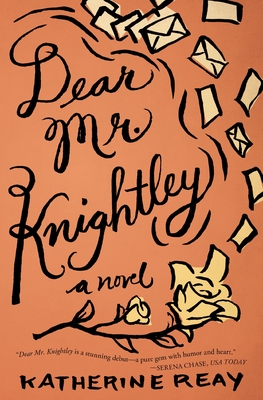 Dear Mr. Knightley
Out of Stock In Store (Available to Order)
Samantha's only friends were characters in books, but her real life takes an extraordinary turn when a mysterious Mr. Knightley offers her a full journalism scholarship--on the condition that she write to him regularly. Will their long-distance friendship unlock her heart?
Sam is, to say the least, bookish. An English major of the highest order, her diet has always been Austen, Dickens, and Shakespeare. The problem is that both her prose and conversation tend to be more Elizabeth Bennet than Samantha Moore.
But life for the twenty-three-year-old orphan is about to get stranger than fiction. An anonymous, Dickensian benefactor calling himself Mr. Knightley offers to put Sam through Northwestern University's prestigious Medill School of Journalism. There is only one catch: Sam must write frequent letters to the mysterious donor, detailing her progress.
Sam's letters to Mr. Knightley become increasingly confessional as she begins to share everything from her painful childhood memories to her growing feelings for eligible novelist Alex Powell. While Alex draws Sam into a world of warmth and literature that feels like it's straight out of a book, old secrets are drawn to light. And as Sam learns to love and trust Alex and herself, she learns once again how quickly trust can be broken.
Reminding us all that our own true character is not meant to be hidden, Katherine Reay's debut novel follows a young woman's journey as she sheds her protective persona and embraces the person she was meant to become.
Praise for Dear Mr. Knightley:
"Katherine Reay's Dear Mr. Knightley kept me up until 2:00 a.m.; I simply couldn't put it down."--Eloisa James, New York Times bestselling author of Once Upon a Tower
"Sprinkled with classic literary references and filled with poignant characterizations, Katherine Reay's modern retelling of Jean Webster's Daddy-Long-Legs is both reverently crafted and delightfully surprising."--Lauren Ann Nattress, Austenprose.com
"Katherine Reay's touching debut novel made me cry in all the right places. For joy."--Laurie Viera Rigler, author of Rude Awakenings of a Jane Austen Addict
Sweet, stand-alone contemporary romance
Includes discussion questions for book clubs, a Q&A with the author, and Sam's reading list
Katherine Reay has enjoyed a life-long affair with the works of Jane Austen and her contemporaries. After earning degrees in history and marketing from Northwestern University, she worked as a marketer for Proctor & Gamble and Sears before returning to school to earn her MTS. Her works have been published in Focus on the Family and the Upper Room. Katherine currently lives with her husband and three children in Seattle. Dear Mr. Knightley is her first novel.
ISBN: 9781401689681
ISBN-10: 9781401689681
Publisher: Thomas Nelson
Publication Date: 11/12/2013 - 12:00am
On Sale: 11/12/2013 - 12:00am
Pages: 336
Language: English
Categories