At Risk: A Novel (Agent Liz Carlyle Series #1)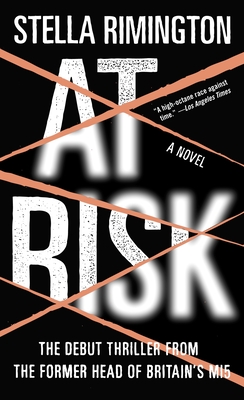 At Risk: A Novel (Agent Liz Carlyle Series #1)
A terrorist is targeting Britain. And to make matters worse it's an "invisible"-- Mi5-speak for someone traveling under a British passport. Virtually impossible to find before it's too late.
The job falls to Liz Carlyle, the most resourceful counter terror agent in British intelligence. Tracking down this invisible is a challenge like none she has faced before. It will require all her hard-won experience, to say nothing of her intelligence and courage. Drawing on her own years as Britain's highest-ranking spy, Stella Rimington gives us a story that is smart, tautly drawn, and suspenseful from first to last.
Stella Rimington joined Britain's Security Service (MI5) in 1969. During her nearly thirty-year career she worked in all the main fields of the Service's responsibilities--counter-subversion, counter-espionage, and counter-terrorism--and became successively director of all three branches. Appointed director general of MI5 in 1992, she was the first woman to hold the post and the first director general whose name was publicly announced on appointment. Following her retirement from MI5 in 1996, she became a non-executive director of Marks and Spencer and published her autobiography, Open Secret, in the United Kingdom. She is currently at work on her next novel.