La piedra angular... el viaje al séptimo cielo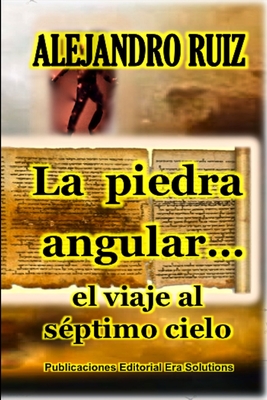 La piedra angular... el viaje al séptimo cielo
Out of Stock In Store (Click to Order)
This item may not be available to order. Please call 617-566-6660 for more information.
Ian Alexander, un reconocido arque logo recibe de manos de un Cardenal del Vaticano una extra a piedra junto con varios manuscritos encontrados cerca de los Rollos del Mar Muerto que mencionan al legendario Monte Horeb y al Monte Sina . Un grupo de poderosos inversionistas y una organizaci n terrorista que tienen parte de esos pergaminos, secuestran a Ian y a su equipo de trabajo para encontrar el sitio. As descubren un yacimiento de uranio en unos t neles secretos del m tico monte, el m's grande del planeta. stos poseen un reactor nuclear experimental, descontrolado y amenazan provocar fuertes cataclismos en todos los continentes, si no los llevan al sitio. Para evitarlo tienen que llegar a uno de los t neles y activar con la misteriosa piedra un p rtico que permite el viaje a trav's de una puerta dimensional, el llamado viaje al's ptimo cielo.
ISBN: 9781365415012
ISBN-10: 9781365415012
Publisher: Lulu.com
Publication Date: 02/18/2020 - 12:00am
On Sale: 10/17/2016 - 12:00am
Pages: 282
Language: Spanish
Categories