The Paris Hours: A Novel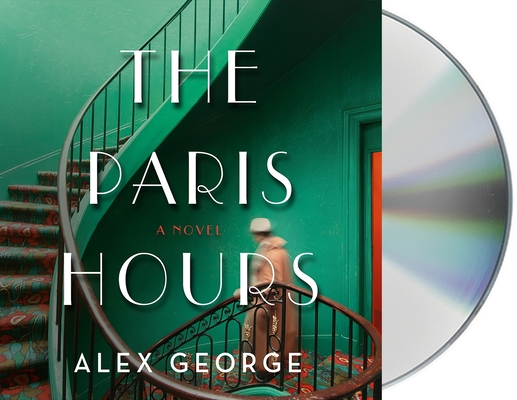 "Like All the Light We Cannot See, The Paris Hours explores the brutality of war and its lingering effects with cinematic intensity. The ending will leave you breathless." —Christina Baker Kline, author of Orphan Train and A Piece of the World

One day in the City of Light. One night in search of lost time.

Paris between the wars teems with artists, writers, and musicians, a glittering crucible of genius. But amidst the dazzling creativity of the city's most famous citizens, four regular people are each searching for something they've lost.

Camille was the maid of Marcel Proust, and she has a secret: when she was asked to burn her employer's notebooks, she saved one for herself. Now she is desperate to find it before her betrayal is revealed. Souren, an Armenian refugee, performs puppet shows for children that are nothing like the fairy tales they expect. Lovesick artist Guillaume is down on his luck and running from a debt he cannot repay—but when Gertrude Stein walks into his studio, he wonders if this is the day everything could change. And Jean-Paul is a journalist who tells other people's stories, because his own is too painful to tell. When the quartet's paths finally cross in an unforgettable climax, each discovers if they will find what they are looking for.

Told over the course of a single day in 1927, Alex George'sThe Paris Hours takes four ordinary people whose stories, told together, are as extraordinary as the glorious city they inhabit.

A Macmillan Audio production from Flatiron Books

"What a design! George expertly crosscuts between various plots, coaxing them closer and closer as evening draws on. The tinder has been set and the fire is lit as the action converges on a raucous cabaret in Montmartre." —New York Times Book Review
A native of England, Alex George read law at Oxford University and worked for eight years as a corporate lawyer in London and Paris. He has lived in the Midwest of the United States for the last sixteen years. He is the founder and director of the Unbound Book Festival, and is the owner of Skylark Bookshop, an independent bookstore in downtown Columbia, Missouri.

Alex is the author of The Paris Hours, A Good American, and Setting Free the Kites.
Raphael Corkhill is an award-winning stage, screen and voice actor. Born and raised in the UK, Raphael graduated from Princeton University then gained his MFA in acting from the University of Southern California. Raphael's film and television credits include the Warner Bros. feature
The Goldfinch
, independent TV pilot
Manny
, and
Burning at Both Ends
alongside Cary Elwes. His extensive voice credits include billion-dollar video game franchises:
Uncharted 4
(BAFTA "Best Game" winner),
The Elder Scrolls Online
and
Titanfall 2
, as well as the recent blockbuster
ESO: Morrowind.
Raphael has narrated numerous titles for Macmillan including
The Fallon Trilogy
and his audiobook performances have been described by Publisher's Weekly as "terrific."
ISBN: 9781250751782
ISBN-10: 9781250751782
Publisher: Macmillan Audio
Publication Date: 05/05/2020 - 12:00am
On Sale: 05/05/2020 - 12:00am
Language: English
Categories