The House of Dreams: A Novel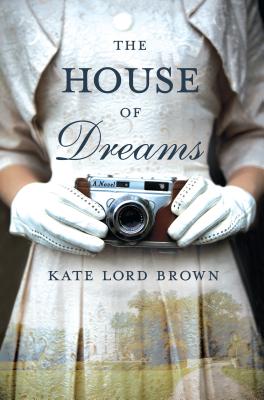 The House of Dreams: A Novel
In 2000, Sophie Cass, an ambitious journalist, may have finally found her big break. Convinced a celebrated painter in the Hamptons is hiding a dark secret, she sets off to unravel the truth about his past. Her research takes her back decades to 1940, as an international group of artists and intellectuals gather at The House of Dreams, a beautiful villa just outside Marseilles where American journalist Varian Fry and his remarkable team are working to help them escape France. Despite the incredible danger they all face, The House of Dreams is a place of true camaraderie and creativity—and the setting of a love affair that changed the course of the painter's life forever. But as Sophie digs further into his past, she begins to wonder whether some secrets are better left untouched.
Inspired by the real-life heroism of Varian Fry and the volunteers who risked their lives to help save legendary figures like Marc Chagall, Hannah Arendt, and Max Ernst, Kate Lord Brown's The House of Dreamsis a lyrically told novel of great courage, love, and the power of art.
KATE LORD BROWN grew up in a wild and beautiful part of Devon, England, and was first published while at school. After studying philosophy at Durham University and art history at the Courtauld Institute, she worked as an art consultant, curating collections for palaces and embassies in Europe and the Middle East. Kate won the BBC International Radio Playwriting Competition, Middle East region, in 2014; was a finalist in ITV's The People's Author competition 2009; and has an MA in creative writing. The Perfume Garden was shortlisted for the UK Romantic Novel of the Year 2014. She lives in the Middle East with her family, and is working on her next novel.
ISBN: 9781250084538
ISBN-10: 9781250084538
Publisher: Thomas Dunne Books
Publication Date: 05/10/2016 - 12:00am
On Sale: 05/10/2016 - 12:00am
Pages: 320
Language: English
Categories