Baby Proof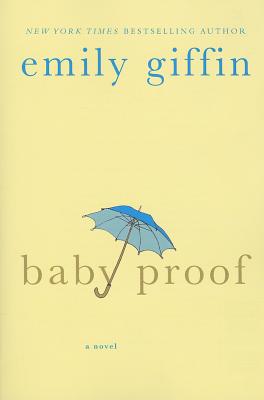 "Baby Proof," from bestselling author Emily Giffin, is a novel that explores the question: Is there ever a deal-breaker when it comes to true love?
Claudia Parr has everything going for her. A successful editor at a publishing house in Manhattan, she's also a devoted sister, aunt, and friend. Yet she's never wanted to become a mother--which she discovers is a major hurdle to marriage, something she desperately wants. Then she meets her soul mate Ben who, miraculously, feels the same way about parenthood. The two fall in love and marry, committed to one another and their life of adventure and discovery. All's well until one of them has a change of heart. Someone wants a baby after all.
This is the witty, heartfelt story about what happens to the perfect couple when they suddenly want different things and there is no compromise. It's about deciding what is most important in life and wagering everything to get it. And most of all, it's about the things we will--and won't--do for love.
Emily Giffin is a graduate of Wake Forest University and the University of Virginia School of Law. After practicing litigation at a Manhattan firm for several years, she moved to London to write full time. The author of five "New York Times" bestselling novels, "Something Borrowed," "Something Blue," "Baby Proof," "Love the One You're With," and "Heart of the Matter," she now lives in Atlanta with her husband and three young children.
ISBN: 9781250042347
ISBN-10: 9781250042347
Publisher: St. Martin's Griffin
Publication Date: 05/07/2013 - 12:00am
On Sale: 05/07/2013 - 12:00am
Pages: 352
Categories