Bridge of Time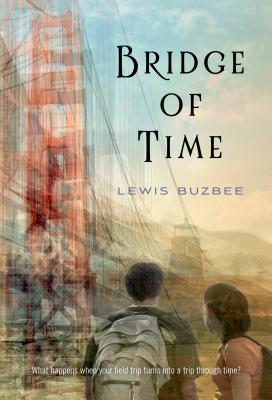 Bridge of Time
Unavailable
In Bridge of Time by Lewis Buzbee, best friends Lee Jones and Joan Lee have a lot more in common besides their names. On the eve of their class trip, they each learn their parents are getting divorced. Ugh. The class trip is a dud, so Lee and Joan steal away to talk. What follows is an afternoon nap in a lighthouse, walking up to find the Golden Gate Bridge gone—gone!—and meeting a young man named Sam Clemens, who is on the run from a mysterious stranger.

Lee and Joan wonder: Where are they? What year is it? Why don't their cell phones work? How will they get back? Do they even want to? Will life ever be the same?
Lewis Buzbee is a former bookseller and sales rep (for Chronicle Books), and the author of the acclaimed adult memoir, The Yellow-Lighted Bookshop, published by Graywolf Press in June 2006. A native Californian, he lives in San Francisco with his wife and daughter. He is the author of the children's books Steinbeck's Ghost, The Haunting of Charles Dickens, and Bridge of Time.