A Perfect Proposal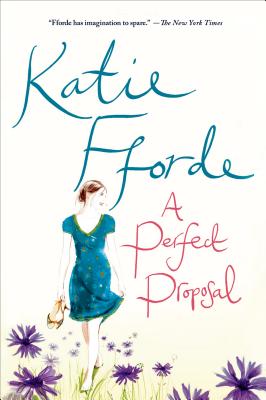 A Perfect Proposal
Unavailable
In this delicious romantic comedy, a young Englishwoman gets an unexpected proposal from a dashing American, but it's not what you think
Sophie Apperly's frustratingly dismissive family has never taken her seriously, but they do take advantage of her. So when an old friend offers her the chance of a lifetime, she decides to swap Little England for the Big Apple, and heads off to the land of opportunity.
From the moment Sophie arrives in Manhattan, she's determined to enjoy every minute of her big adventure. And when fate throws her together with Matilda, a spirited "grande dame" of New York society who invites her to Connecticut for Thanksgiving, she willingly accepts. English-born Matilda is delighted with her new friend though her grandson Luke, undeniably attractive but infuriatingly arrogant, is anything but welcoming.
When Luke arrives in England a few weeks later, Sophie hardly expects him to seek her out. But Matilda has hatched some complicated plans of her own and so Luke has a proposal to make, but it hardly seems perfect.
With all the warmth and wit that have made Katie Fforde's novels huge bestsellers in the UK, "A Perfect Proposal "is an irresistible tale of love and literature and the quest for a happy ending. Katie Fforde "has imagination to spare, using witty writing and plotting to build a story" ("The New York Times Book Review").
KATIE FFORDE, a "London Times" bestselling novelist, lives in Gloucestershire, England. Recently her old hobbies of ironing and housework have given way to singing, Flamenco dancing and husky racing. She claims this keeps her fit. Her most recent novels include "Love Letters, Wedding Season, "and "Practically Perfect."
ISBN: 9781250024299
ISBN-10: 9781250024299
Publisher: St. Martin's Press
Publication Date: 04/09/2013 - 12:00am
On Sale: 04/09/2013 - 12:00am
Pages: 384
Language: English
Categories