The Secret Ways of Perfume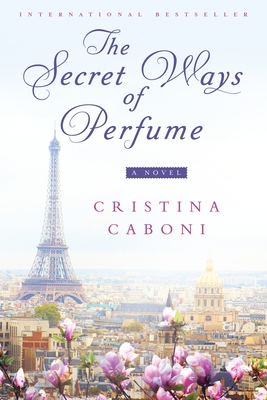 The Secret Ways of Perfume
Scents evoke the memories that linger in our minds and our hearts in this evocative, romantic, international bestselling novel.
 
"Remember Elena, perfume is the truth. The only thing that really counts. Perfume never lies, perfume is what we are, it's our true essence."
 
Elena Rossini has a rare gift: She has the ability to decipher the ingredients of a perfume from its scent alone. Passed down through generations of her family, Elena's ability delights as easily as it overwhelms, especially when she catches a scent in the air that evokes painful memories of her mother.
 
For so long, Elena has avoided the world that was her past. But when a betrayal destroys her dreams for the future, her best friend lures her from Florence to Paris. There, Elena finds that when she is wrapped in the essences of flowers, herbs, and spices, she doesn't feel quite so alone.
 
Once again immersed in the ancient craft of perfumery, Elena searches for a celebrated family recipe that no perfumer has been able to replicate. And as she opens herself up to secret scents and distant memories, Elena discovers the very essence of the woman she could become...
In addition to devoting herself full time to writing, Cristina Caboni also works for the family beekeeping business, dealing with the care of queen bees, and also enjoys cultivating a variety of roses. The world of perfumes and natural essences has been a passion of Cristina's for a long time. Her debut novel, The Secret Ways of Perfume, is a tribute to the connection between scent, memory, and emotion—and was a highly acclaimed bestseller in Italy before its publication in English.
ISBN: 9781101989760
ISBN-10: 9781101989760
Publisher: Berkley
Publication Date: 07/26/2016 - 12:00am
On Sale: 07/26/2016 - 12:00am
Pages: 400
Language: English
Categories
Fiction / Romance / Contemporary