How to Write a Novel (Vintage Contemporaries)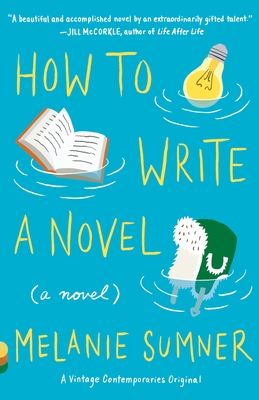 How to Write a Novel (Vintage Contemporaries)
Aristotle "Aris" Thibodeau is 12.5 years old and destined for greatness. Ever since her father's death, however, she's been stuck in the small town of Kanuga, Georgia, where she has to manage her mother Diane's floundering love life and dubious commitment to her job as an English professor. Not to mention co-parenting a little brother who hogs all the therapy money.  

Luckily, Aris has a plan. Following the advice laid out in Write a Novel in Thirty Days! she sets out to pen a bestseller using her charmingly dysfunctional family as material. If the Mom-character, Diane, would ditch online dating and accept that the perfect man is clearly the handyman/nanny-character, Penn MacGuffin, Aris would have the essential romance for her plot (and a father in her real life). But when a random accident uncovers a dark part of Thibodeau family history, Aris is forced to confront the fact that sometimes in life—as in great literature—things might not work out exactly as planned.
Melanie Sumner, a recipient of the Whiting Writers' Award and a fellowship from the National Endowment for the Arts, is the author of The Ghost of Milagro Creek, The School of Beauty and Charm, and Polite Society. Her fiction has been published in The New Yorker, Harper's Magazine, and Seventeen. Previous awards include the New Mexico Book Award, the Maria Thomas Fiction Award for Peace Corps volunteers, and the regional pick for Granta's Best Young American Novelists. Melanie graduated from the University of North Carolina at Chapel Hill and earned her MFA from Boston University. Currently, she lives in Georgia and teaches at Kennesaw State University.
ISBN: 9781101873472
ISBN-10: 9781101873472
Publisher: Vintage
Publication Date: 08/04/2015 - 12:00am
On Sale: 08/04/2015 - 12:00am
Pages: 304
Language: English
Categories