The English Way of Life: A Critique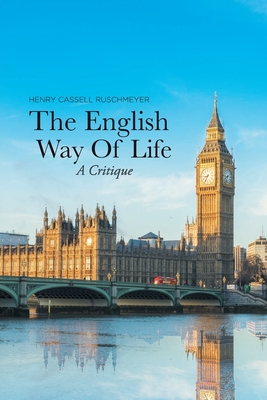 The English Way of Life: A Critique
Out of Stock In Store (Available to Order)
The ethic of a people determines how they act in life situations, requiring right and wrong behavior. It can be seen in their daily activities, by the words they say--whether spoken or written--and by the things they do, both publicly and privately. The English are no exception to this means of understanding why a people act the way they do, whether at home or abroad, in their own company or in the company of strangers.
A now-retired Bishop of London was heard to say, rather ironically and exasperatingly, during a meeting of area clergy of the Westminster (St. Margaret) Deanery, and in response to a query by a young priest from a British Commonwealth country living in England for the past several years, "Haven't you realized by now that this is England where nothing is clear." This response speaks to the many uncomfortable situations in which Englishmen find themselves to which there are no apparent answers. Mercifully, the English fog can descend upon these awkward moments, providing a temporary way out from the nagging truth.
Herein an attempt is made to penetrate fog and all, trying to lay bare the mysteries of the English way of life by an American outsider who once lived and worked amongst the English people for seven years. An inside look into the English legal, political, social, educational, commercial, athletic, international, and religious institutions is explored by one who served as a clergyman in a central London parish and, simultaneously, as a teacher of religious studies at a private, Church of England - affiliated, secondary school in south London.
ISBN: 9781098045371
ISBN-10: 9781098045371
Publisher: Christian Faith Publishing, Inc
Publication Date: 08/18/2020 - 12:00am
On Sale: 08/18/2020 - 12:00am
Pages: 112
Language: English
Categories