The Truth about the Facts: Change Your Thinking, Change Your Life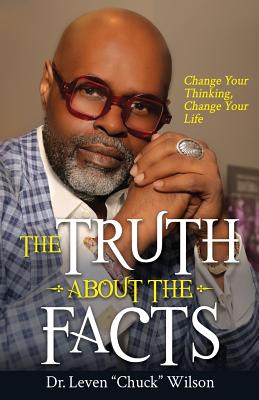 The Truth about the Facts: Change Your Thinking, Change Your Life
Out of Stock In Store (Click to Order)
Why was it that I never received a birthday card from my father? This question began my quest to discovering what is truth, and what is the truth about the facts. Since I couldn't find the reasons why externally, I had to find them within. I had to start with myself. Once explored, I learned that truth can be damaging, peaceful, or even harmful; however, the core of truth is that it is the ultimate healer.
In The Truth About the Facts, I share my personal and professional message of how to navigate through life truthfully and authentically. Open the book to any chapter, and you will find references of real and practical life strategies to challenge your thoughts, your feelings, and the way you live regardless of ethnicity, socio-economic status, or current personal or professional state.
Take the hard steps today to discover and understand your truth about the facts, and you'll be on the road to healing, resolution, and peace. Truth already exists. Understanding what truth is begins with being truthful to who you are.
ISBN: 9780998831343
ISBN-10: 9780998831343
Publisher: Cooke House Publishing
Publication Date: 11/24/2017 - 12:00am
On Sale: 11/24/2017 - 12:00am
Pages: 72
Language: English
Categories