The Yiddish Color of Magic: A Novel of Discworld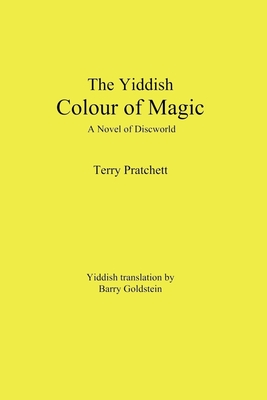 The Yiddish Color of Magic: A Novel of Discworld
Out of Stock In Store (Click to Order)
This item may not be available to order. Please call 617-566-6660 for more information.
The first time in Yiddish
The bizarre and fantastic tale of Discworld and Rincewind, the not-very-good wizard.
The first Tourist and his Baggage of sapient pearwood.
The Discworld rests on the backs of four huge elephants, which are standing on the back of a gigantic turtle. But it's not elephants or turtles "all the way down."
ISBN: 9780998049748
ISBN-10: 9780998049748
Publisher: B. Goldstein Publishing
Publication Date: 07/12/2019 - 12:00am
On Sale: 07/12/2019 - 12:00am
Pages: 188
Language: Yiddish
Categories