Escaping the Corner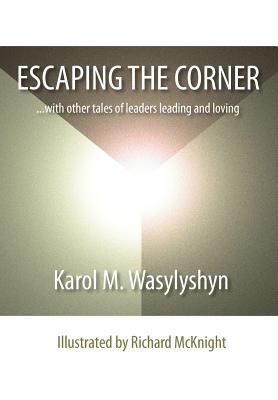 Escaping the Corner
Out of Stock In Store (Click to Order)
This item may not be available to order. Please call 617-566-6660 for more information.
In this book, Dr. Karol M. Wasylyshyn-clinical psychologist, pioneer of executive coaching, and exceptionally insightful poet-uses free verse and allegories to reveal the habits and relationships of business leaders. The corner office is where these leaders often live out their days and where many are trapped-cornered-by the role itself and/or their own patterns of thought and conduct. Others, however, have found the pathway to wholeness. Wasylyshyn describes both here. In these lines, Wasylyshyn grants us the opportunity to be an unseen witness to the triumphs and turmoil in the experience of these leaders. Whether you are a leader or not, or even if you don't aspire to lead, Escaping the Corner can provoke a heroic look into your own corners and the habits and relationships that may have led you there. Perhaps you will ask yourself which of your inner corners warrant a longer stay-and which you ought to escape. The arresting, often eerie imagery of artist and organizational consultant Richard McKnight compliments the verse, providing yet another view into the challenges and opportunities of power and leadership.
ISBN: 9780982468364
ISBN-10: 9780982468364
Publisher: Richard McKnight & Associates
Publication Date: 01/01/2013 - 12:00am
On Sale: 01/01/2013 - 12:00am
Pages: 138
Language: English
Categories