Teach Yourself to Swim Like a Pro in One Minute Steps: In One Minute Steps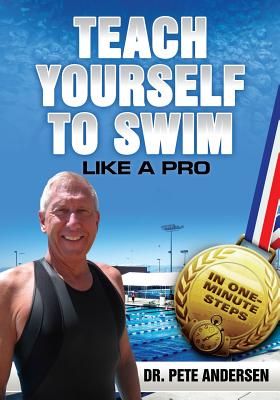 Teach Yourself to Swim Like a Pro in One Minute Steps: In One Minute Steps
Out of Stock In Store (Available to Order)
Teach Yourself (or your kids) To Swim In One Minute Steps is the new science of swimming instruction based on physics and psychology of learning principles. You start to learn how to swim at home without a pool with 30 easy steps using a wash basin, dressing mirror, mattress, and bath tub. 1046 pictures in skill sequences and easy to read instructions teach you how in easy-to-master steps you can learn and practice at your own pace. You can reference and share this resource book with family, relatives, friends, neighbors, and co-workers to help save more lives. Learn correctly from a master swim instructor's instructor. The curriculum includes advanced floating skills, freestyle with breathing, backstroke, water safety resting skills, water safety concerns, elementary backstroke, and breastroke. Several advanced competitive skills are included after you master the basic fundamentals.
ISBN: 9780982024829
ISBN-10: 9780982024829
Publisher: Trius Publishing, Inc.
Publication Date: 07/12/2012 - 12:00am
On Sale: 07/27/2012 - 12:00am
Pages: 288
Language: English
Categories