Betsy Ross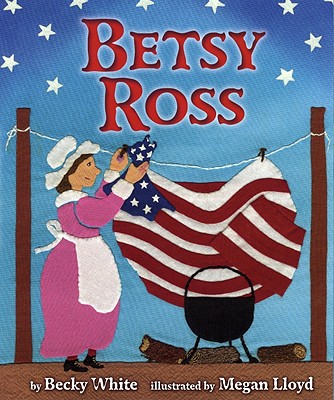 Betsy ripped. Rip, rip.Seven rich, crimson strips. Inch by inch, bit by bit, Betsy Ross clips, dips, and stitches the first American flag. Based on a sketch Betsy's friend George Washington gave her in 1776, the flag had thirteen stripes and thirteen stars, which Betsy showed George how to make with a single clip of her scissors. Included activity shows children how to make their own Betsy Ross star.
Becky White taught elementary school for five years before creating more than three hundred educational books. She lives with her husband in a windmill home in California, where she enjoys gardening and making books and movies for her grandchildren.

Megan Lloyd has illustrated many fine books for children, including "Too Many Pumpkins" by Linda White and "The Gingerbread Man" by Eric A. Kimmel. She lives on a farm in central Pennsylvania with her husband.