Voices in the Evening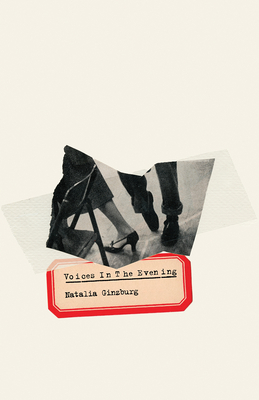 Voices in the Evening
Pre-Order (Not Yet Available)
From one of Italy's greatest writers, a stunning novel "filled with shimmering, risky, darting observation" (Colm Tóibín)
In a quiet Italian town after World War Two, Elsa lives with her parents in the house where she was born. Twenty-seven and unmarried, she is a constant concern to her obsessive, hypochondriac mother. But her mother does not know that Elsa has fallen in love with Tommasino, the elusive youngest son of the De Francisci family, who own the textile factory that dominates the town.
      Over the course of their secret meetings, Elsa begins to imagine a future with Tommasino, free from the constraints of expectations and burdensome history. But this is all threatened by exposure. An elegant and beautifully restrained novel that scratches at the fragility of postwar consciousness,
Voices in the Evening
is an unforgettable story about first love and lost chances.
Natalia Ginzburg (1916–1991), "who authored twelve books and two plays; who, because of anti-Semitic laws, sometimes couldn't publish under her own name; who raised five children and lost her husband to Fascist torture; who was elected to the Italian parliament as an independent in her late sixties—this woman does not take her present conditions as a given. She asks us to fight back against them, to be brave and resolute. She instructs us to ask for better, for ourselves and for our children" (Belle Boggs, The New Yorker).

D. M. Low (1890-1972) was a British translator of Italian literature and biographer of Edward Gibbon.

Colm Toibin is currently the Irene and Sidney B. Silverman professor of the humanities at Columbia University and succeeded Martin Amis as professor of creative writing at the University of Manchester.
ISBN: 9780811231008
ISBN-10: 9780811231008
Publisher: New Directions
Publication Date: 05/04/2021 - 12:00am
On Sale: 05/04/2021 - 12:00am
Pages: 144
Categories
Fiction / Historical / World War II