Doppelgänger (Paperback)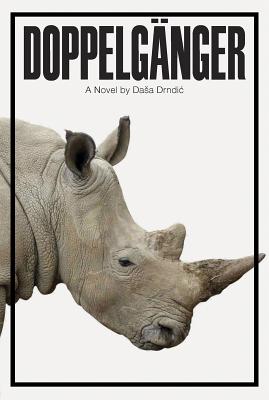 $15.95
Out of Stock - Click to Order
Description
---
Longlisted for the Republic of Consciousness Prize 2019, a swift, biting novel from the late Croatian master, Dasa Drndic 
Two elderly people, Artur and Isabella, meet and have a passionate sexual encounter on New Year's Eve. Details of the lives of Artur, a retired Yugoslav army captain, and Isabella, a Holocaust survivor, are revealed through police dossiers. As they fight loneliness and aging, they take comfort in small things: for Artur, a collection of 274 hats; for Isabella, a family of garden gnomes who live in her apartment. Later, we meet the ill-fated Pupi, who dreamed of becoming a sculptor but instead became a chemist and then a spy. As Eileen Battersby wrote, "As he stands, in the zoo, gazing at a pair of rhinos, in a city most likely present-day Belgrade, this battered Everyman feels very alone: 'I would like to tell someone, anyone, I'd like to tell someone: I buried Mother today.'" Pupi sets out to correct his family's crimes by returning silverware to its original Jewish owners through the help of an unlikely friend, a pawnbroker.
Described by Dasa Drndic as "my ugly little book," Doppelgänger was her personal favorite. 
About the Author
---
Daša Drndic (1946–2018) wrote Trieste—"a masterpiece" (Financial Times)—shortlisted for the Independent Foreign Fiction Prize, and Belladonna—"one of the strangest and strongest books" (TLS) —winner of the 2018 Warwick Prize, and EEG—"a masterpiece" (Joshua Cohen).

S. D. Curtis is the Editor-in-Chief of Istros Books.

Celia Hawkesworth has translated The Museum of Unconditional Surrender by Dubravka Ugrešic, Belladonna by Daša Drndic—shortlisted for the Oxford-Weidenfeld Translation Prize—and Omer Pasha Latas by the Nobel Prize–winner Ivo Andric.
Praise For…
---
Doppelgänger, a boldly virtuosic novel in two parts, mirroring the realities of Croatia and Serbia, sees Drndic delighting in Beckettian high art. More than any of Drndic's wonderful collage, archival, semi-autobiographical narratives thus far translated, it is the brief, if immense, Doppelgänger that may surprise even her established readers.


Fragmented but not disjointed, Beckettian as well as Bernhardian, Doppelgänger is complex, dark and funny: a strange gem.

— Claire Messud

A work of continental gloom that promises that no one gets out of here alive.

Her incisive skill and radical style render potentially grim reading compulsive. She was a voice of–and for–our times.