Charlie and Lola: I Really, Really Need Actual Ice Skates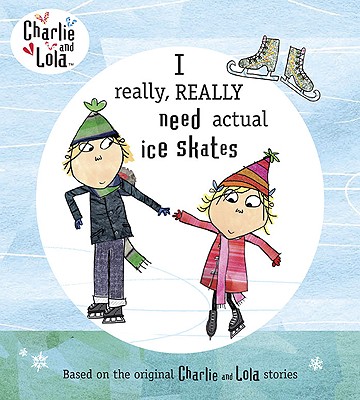 Charlie and Lola: I Really, Really Need Actual Ice Skates
When Lola goes ice-skating with her friend Morten, she absolutely and extremely must have her own skates so she can be the very best skater in the whole school. Charlie reminds her that her guitar and yo-yo-which she really, really wanted-ended up unused in the closet, but she is certain this time is different. Will Lola still be enthusiastic when skating turns out to be trickier and more wobbly than it looks?
A wintertime delight, the latest Charlie and Lola escapade is full of Lola-isms made popular on the duo's successful Playhouse Disney show. Lola's real-kid charm endures as the heart of this widely appealing series.


"New York Times" bestselling author/illustrator Lauren Child lives in London, England.
ISBN: 9780803734517
ISBN-10: 9780803734517
Publisher: Dial
Publication Date: 11/11/2010 - 12:00am
On Sale: 11/11/2010 - 12:00am
Pages: 32
Categories