Wonderfully Made: Discover the Identity, Love, and Worth You Were Created For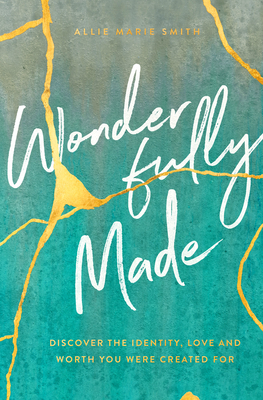 Wonderfully Made: Discover the Identity, Love, and Worth You Were Created For
Pre-Order (Not Yet Published)
The world tells you to make your life great. But God says you're already wonderfully made.
Do you feel the pressure to look a certain way . . . have the right friends . . . live the glittering life that others seem to have? The expectations placed on young women—and that feeling of not measuring up—can be overwhelming. Is this all life is? A constant struggle for self-acceptance and human approval?
Or are you made for something more?
Allie Marie Smith has walked the familiar road of self-doubt and depression. Like a companion in the journey, she wants you to join her in discovering life as it was meant to be. It's not an image on social media or a narrative you spin in your head. This is the real thing—the life of strength, purpose, and ultimate meaning that God intended you to have. And you really can have it! But it's going to take a new understanding that you were:
Made for relationship with God
Made to be loved
Made to belong
Made to know your true identity
Made to overcome
Made to live free
And so much more
Don't believe the lie that your worth comes from what you achieve or how you look. Your identity comes from God. No matter what the other voices might say, God declares that you are lovingly and wonderfully made.
ALLIE MARIE SMITH is the Founder and Director of Wonderfully Made, a non-profit organization dedicated to helping teen girls and young women know their true value. She is an award-winning author, speaker, podcast host, and certified life coach. She lives in North Santa Barbara County where she loves surfing and adventuring up and down the California coast with her husband, Paul, and Golden Retriever Gidget.