The Journey: "How not to get kicked out of Earth University (EU)"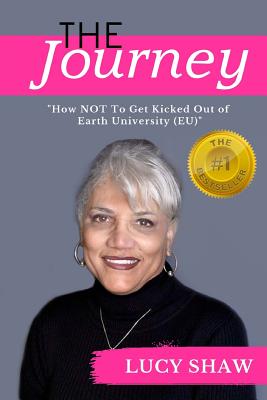 The Journey: "How not to get kicked out of Earth University (EU)"
Out of Stock In Store (Click to Order)
This item may not be available to order. Please call 617-566-6660 for more information.
Lucy Shaw, specializes in helping successful professionals re-ignite their passion for their work, relationships, and creativity when they find themselves feeling "stuck". She has a system for getting her clients 'unstuck' by leading them on a path of discovery, uncovering what really matters for them in creating and sustaining their own unique brand of financial, emotional and physical freedom. Shaw states "Interruptions on this wonderful journey called life are a part of growing. Freedom and prosperity is all about having the personal and spiritual capacity to know when you are stuck and how to find and release all of the emotional land mines that prolong the interruptions. Getting stuck is not the problem, it's knowing that you are either standing under an exit sign, on the ramp stalled and holding up traffic or simply needing to pull over to a full-service rest stop for some help and re-fueling The Journey is about diagnosing, treating and developing a personal cure regimen for the pains of growing into the life we can love living.
ISBN: 9780692785737
ISBN-10: 9780692785737
Publisher: Xms Publishing
Publication Date: 09/21/2016 - 12:00am
On Sale: 09/21/2016 - 12:00am
Pages: 94
Language: English
Categories