The Trial (Everyman's Library Contemporary Classics Series)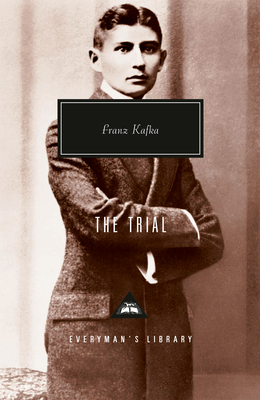 The Trial (Everyman's Library Contemporary Classics Series)
Backordered
The story of the mysterious indictment, trial, and reckoning forced upon Joseph K. in Franz Kafka's The Trial is one of the twentieth century's master parables, reflecting the central spiritual crises of modern life. Kafka's method–one that has influenced, in some way, almost every writer of substance who followed him–was to render the absurd and the terrifying convincing by a scrupulous, hyperreal matter-of-factness of tone and treatment. He thereby imparted to his work a level of seriousness normally associated with civilization's most cherished poems and religious texts.
Translated by Willa and Edwin Muir
Franz Kafka was born in Prague in 1883 and died of tuberculosis in a sanatorium near Vienna in 1924. After earning a law degree in 1906, he worked for most of his adult life at the Worker's Accident Insurance Institute in Prague. Only a small portion of Kafka's writings were published during his lifetime. He left instructions for his friend and literary executor Max Brod to destroy all of his unpublished work after his death, instructions Brod famously ignored.
ISBN: 9780679409946
ISBN-10: 9780679409946
Publisher: Everyman's Library
Publication Date: 06/30/1992 - 12:00am
On Sale: 06/30/1992 - 12:00am
Pages: 344
Language: English
Categories