Racial Reckoning: Prosecuting America's Civil Rights Murders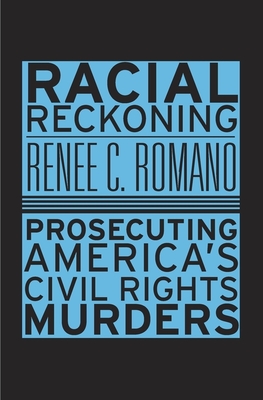 Racial Reckoning: Prosecuting America's Civil Rights Murders
Out of Stock In Store (Click to Order)
This item may not be available to order. Please call 617-566-6660 for more information.
Few whites who violently resisted the civil rights struggle were charged with crimes in the 1950s and 1960s. But the tide of a long-deferred justice began to change in 1994, when a Mississippi jury convicted Byron De La Beckwith for the 1963 murder of Medgar Evers. Since then, more than one hundred murder cases have been reopened, resulting in more than a dozen trials. But how much did these public trials contribute to a public reckoning with America's racist past? Racial Reckoning investigates that question, along with the political pressures and cultural forces that compelled the legal system to revisit these decades-old crimes.
" A] timely and significant work...Romano brilliantly demystifies the false binary of villainous white men like Beckwith or Edgar Ray Killen who represent vestiges of a violent racial past with a more enlightened color-blind society...Considering the current partisan and racial divide over the prosecution of police shootings of unarmed black men, this book is a must-read for historians, legal analysts, and journalists interested in understanding the larger meanings of civil rights or racially explosive trials in America."
--Chanelle Rose, American Historical Review
ISBN: 9780674976030
ISBN-10: 9780674976030
Publisher: Harvard University Press
Publication Date: 05/08/2017 - 12:00am
On Sale: 05/08/2017 - 12:00am
Pages: 280
Language: English
Categories