Dog Wants to Play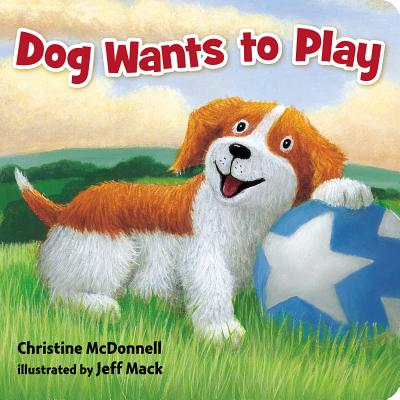 Dog Wants to Play
Unavailable
Dog wants to play! When? Today!

"Oh, no," says the lamb. "See how shy I am?" The kitten and the hare and the chick refuse as well. Poor dog. Will he have to play all alone?

With bright appealing pictures and a rhythmic read-aloud text, this is a perfect board book for the youngest reader.
Christine McDonnell, a children's librarian and the author of many books for children, lives in Jamaica Plain, Massachusetts.
Jeff Mack (www.jeffmack.com) has written and illustrated more than a dozen books for children, including Frog and Fly and Hush Little Polar Bear. He lives in Easthampton, Massachusetts.