Goyangi Means Cat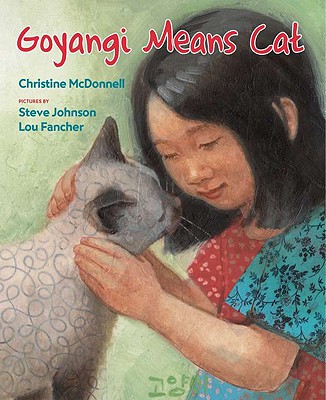 Goyangi Means Cat
Unavailable
When Soo Min comes from Korea to live with her new American family, she struggles to learn English and adjust to unfamiliar surroundings. She finds great comfort in the family's cat, "Goyangi" - that is, until he runs away. After searching the streets with her mother, Soo Min discovers her beloved pet has returned to the house, and speaks her first English word - "Goyangi home." This gentle story reveals that home is truly where the heart is.
Steve Johnson lives in Minneapolis, MN.

Lou Fancher lives in Minneapolis, Minnesota.
ISBN: 9780670011797
ISBN-10: 9780670011797
Publisher: Viking Children's Books
Publication Date: 05/12/2011 - 12:00am
On Sale: 05/12/2011 - 12:00am
Pages: 30
Language: English
Categories