Grounding: A Collection of Poems - The Business of peace-making, culture and decision-making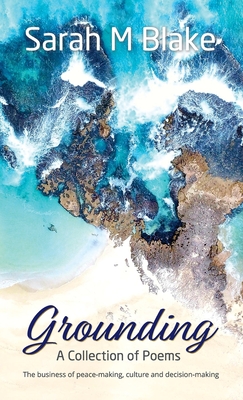 Grounding: A Collection of Poems - The Business of peace-making, culture and decision-making
Order Online (Out of Stock In Store)
For myself, like many others in this industry, the business of peace-making is often a calling. A desire to help people navigate the complex barriers that prevent good decision-making. It can be hard, painful work when we hold this conflict space which is why we each need a way to stay grounded to our purpose, our role.
Writing poems is my way of reflecting and listening beyond the pain of conflict. These moments of stillness remind me that the most powerful opportunities emerge when we lean into the unknown, when we are brave enough to be vulnerable and when we are open to possibilities.
This collection of poems explores my journey of land, culture and peace. It takes you from the coast to desert, across Northern Arnhem Land to West Kimberley and finishes in the green fields of Ireland. Find your peace. Find your grounding.
ISBN: 9780648741701
ISBN-10: 9780648741701
Publisher: Sarah M Blake
Publication Date: 12/04/2019 - 12:00am
On Sale: 12/04/2019 - 12:00am
Pages: 44
Language: English
Categories