Foreign Exposure: The Social Climber Abroad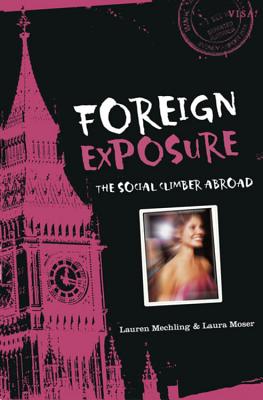 Foreign Exposure: The Social Climber Abroad
Out of Stock In Store (Available to Order)
After two glorious (though somewhat hectic) semesters with her dad in New York City, Mimi must make good on her promise to her parents: summer break with her mom. But it seems going back to her cozy old life in Houston isn't in the cards. Instead, she's dragged off to Berlin, where her mother's been offered a fellowship. After a few weeks of a nightmare nanny job, it becomes clear that Mimi's European vacation isn't much of a vacation after all. On the verge of a nervous breakdown, she receives a call from Lily Morton, her friend from New York, who invites her to London, where an internship at a family friend's magazine awaits. Soon Mimi is at it again—living it up with glamorous friends, pursuing a new crush, and chasing down celebrities at her very entertaining job. For a while, Mimi's convinced she has it made. Never before has fitting in been so easy. If only it could stay that way. Mimi may have gotten a handle on the Empire State—but that's nothing compared to the state of the empire!
Lauren Mechling grew up in Brooklyn, New York. She writes a weekly column for the New York Sun and has written for several other publications, including the Wall Street Journal and Seventeen Magazine.


Laura Moser grew up in Houston, Texas. She is the author of a biography of Bette Davis and reviews books for various publications.