Magnus and Jenner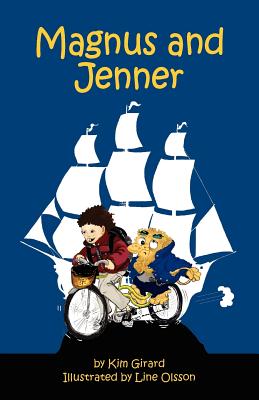 Magnus and Jenner
Out of Stock In Store (Click to Order)
This item may not be available to order. Please call 617-566-6660 for more information.
Magnus is a New England bridge troll on a mission: to find his only living brother Radley, who is hiding out on a pirate ship in a Florida amusement park. Trouble is, Magnus has no idea how to get to Florida - until he meets Jenner, a 10-year-old boy with a plan. Join Magnus and Jenner as they jump a train down the Eastern seaboard, run into an alligator hunter and flee from the law. Will they find Radley or will Magnus return to New England alone, or worse yet, be caught by horrible humans?
Kim Girard, born in Boston, MA., is working on a second book about the adventures of Magnus and Jenner. A former newspaper reporter who began her career on Cape Cod, she has written for national magazines and published essays in A Cup of Comfort for Mothers and Slow Trains Literary Journal. Magnus and Jenner is her first children's book. She lives in Brookline, MA., with her husband, daughter and dog.
ISBN: 9780615614496
ISBN-10: 9780615614496
Publisher: Goldendoodle Press
Publication Date: 08/21/2012 - 12:00am
On Sale: 08/21/2012 - 12:00am
Pages: 128
Language: English
Categories