Revenge of the Living Ted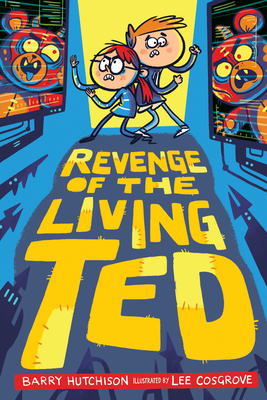 Revenge of the Living Ted
Out of Stock In Store (Available to Order)
This Halloween season discover a new action-comedy series. The bears are back for revenge in the sequel to Night of the Living Ted...and they're far from cute and cuddly!

Just when Lisa Marie and Vernon think they've seen the last of the evil teddy bear Grizz, he's back...for revenge! He has a new army of stuffed friends and a plan for world domination...

Can Lisa Marie and Vernon save the world again...and before bedtime?
Barry Hutchison was born and raised in the Highlands of Scotland. He now lives in Fort William with his partner and their two children. Visit barryjhutchison.co.uk | @barryhutchison

Lee Cosgrove is a self-taught illustrator from the United Kingdom. He works mainly digitally and enjoys illustrating odd and interesting people, creatures, places, monsters, monkeys, motorbikes, monkeys on motorbikes, and more. He lives in Cheshire, England.