Atomic Love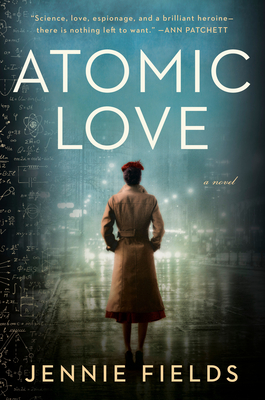 "A novel of science, love, espionage, beautiful writing, and a heroine who carves a strong path in the world of men. As far as I'm concerned there is nothing left to want."--Ann Patchett, author The Dutch House

"A highly-charged love story that reveals the dangerous energy at the heart of every real connection...Riveting."--Delia Owens, author of Where the Crawdads Sing

Love. Desire. Betrayal. Her choice could save a nation.

Chicago, 1950. Rosalind Porter has always defied expectations--in her work as a physicist on the Manhattan Project and in her passionate love affair with colleague Thomas Weaver. Five years after the end of both, her guilt over the bomb and her heartbreak over Weaver are intertwined. She desperately misses her work in the lab, yet has almost resigned herself to a more conventional life.

Then Weaver gets back in touch--and so does the FBI. Special Agent Charlie Szydlo wants Roz to spy on Weaver, whom the FBI suspects of passing nuclear secrets to the enemy. Roz helped to develop these secrets and knows better than anyone the devastating power such knowledge holds. But can she spy on a man she still loves, despite her better instincts? At the same time, something about Charlie draws her in. He's a former prisoner of war haunted by his past, just as her past haunts her.

As Rosalind's feelings for each man deepen, so too does the danger she finds herself in. She will have to choose: the man who taught her how to love . . . or the man her love might save?
Jennie Fields received an MFA from the Iowa Writers' Workshop and is the author of the novels Lily Beach, Crossing Brooklyn Ferry,The Middle Ages, and The Age of Desire. A Chicago native, Fields was inspired by her own mother's work as a University of Chicago-trained biochemist in the 1950s. Fields now lives with her husband in Nashville, Tennessee.
ISBN: 9780593085332
ISBN-10: 9780593085332
Publisher: G.P. Putnam's Sons
Publication Date: 08/18/2020 - 12:00am
On Sale: 08/18/2020 - 12:00am
Pages: 368
Language: English
Categories
Fiction / Historical / World War II