God's Eye: Awakening: A Labyrinth World Novel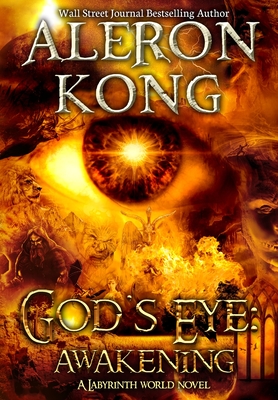 God's Eye: Awakening: A Labyrinth World Novel
Out of Stock In Store (Available to Order)
From Wall Street Journal bestselling author Aleron Kong comes, Awakening, Book One of God's Eye, the long awaited second series of the Labyrinth Universe
Telos is a world at the center of the Universe. A bright jewel wrapped in a Lattice of realities. It is a world that gods and demons call home at the beginning of a new age. Remy is a newly risen deity, struggling to survive in a Battle Royale where the consequences are worse than death and last longer than damnation.
He will find that he cannot live without his tribe of worshipers. Their strength is his, and his is theirs. Other tribes want nothing more than to feast upon their flesh and consume their power. It is a deadly race of technology and power, faith and corruption, of commoners and legends.
Gods of ancient pantheons and demons of forbidden nightmares compete in a timeless game where the stakes are the souls of every living being. These old forces will come to fear a newly risen god.
His name will become a curse on their lips. His name will be a chant in the mouths of the faithful. His name will be carved in time.
Zero Fell, Zero Fell, ZERO FELL
ISBN: 9780578814520
ISBN-10: 9780578814520
Publisher: Tamori Publications LLC
Publication Date: 12/01/2020 - 12:00am
On Sale: 12/01/2020 - 12:00am
Pages: 698
Language: English
Categories