The Early Enoch Tradition and the Synoptic Gospels (Jewish and Christian Texts)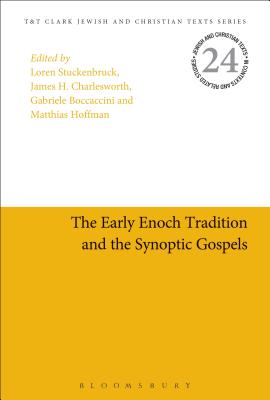 The Early Enoch Tradition and the Synoptic Gospels (Jewish and Christian Texts)
Pre-Order (Not Yet Available)
In this volume leading lights from the world of Enochic studies examine the ways in which the early Enoch tradition intersects with the Synoptic Gospels (Matthew, Mark and Luke).
The book begins with a contribution from James H. Charlesworth, which offers reflections on the Enoch tradition more broadly as a springboard for specific studies based upon the gospels. Contributions then follow which assess the presence of common themes and motifs in the synoptic gospels and in the Parables of Enoch. These include eschatological language, the presence of angels, anti-Imperial imagery, and references to sexual abstinence. The highly distinguished contributors include; James H. Charlesworth, Loren Stuckenbruck, Gabriella Gelardini and Rivka Nir.
Loren Stuckenbruck is Professor of New Testament at Ludwig Maximilians University Munich, Germany. James H. Charlesworth is George L. Collord Professor of New Testament Language and Literature, and Director of the Princeton Dead Sea Scrolls Project at Princeton Theological Seminary, USA. Gabriele Boccaccini is the founder and Director of the Enoch Seminar and Professor of Second Temple Judaism and Early Rabbinic Literature at the University of Michigan, USA. Matthias Hoffman is a scholar specialising in the Enochic tradition.