Wilder Girls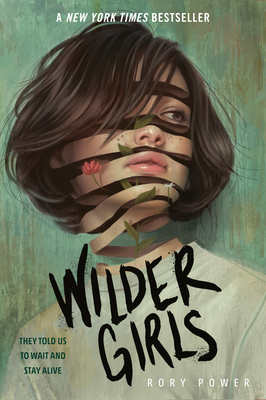 Wilder Girls
Out of Stock In Store (Click to Order)
A NEW YORK TIMES BESTSELLER!

"The perfect kind of story for our current era."—Hypable

From the author of Burn Our Bodies Down, a feminist Lord of the Flies about three best friends living in quarantine at their island boarding school, and the lengths they go to uncover the truth of their confinement when one disappears. This fresh debut is a mind-bending novel unlike anything you've read before.

It's been eighteen months since the Raxter School for Girls was put under quarantine. Since the Tox hit and pulled Hetty's life out from under her.

It started slow. First the teachers died one by one. Then it began to infect the students, turning their bodies strange and foreign. Now, cut off from the rest of the world and left to fend for themselves on their island home, the girls don't dare wander outside the school's fence, where the Tox has made the woods wild and dangerous. They wait for the cure they were promised as the Tox seeps into everything.

But when Byatt goes missing, Hetty will do anything to find her, even if it means breaking quarantine and braving the horrors that lie beyond the fence. And when she does, Hetty learns that there's more to their story, to their life at Raxter, than she could have ever thought true.

And don't miss Rory Power's second novel, Burn Our Bodies Down!

Praise for Wilder Girls:

4 STARRED REVIEWS!

"Take Annihilation, add a dash of Contagion, set it at an all-girls' academy, and you'll arrive at Rory Power's occasionally shocking and always gripping Wilder Girls."--Refinery29

"This thrilling saga...is sure to be one of the season's most talked-about books, in any genre."--EW

"Fresh and horrible and beautiful....readers will be consumed and altered by Wilder Girls."--NPR
Rory Power grew up in Boston, received her undergraduate degree at Middlebury College, and went on to earn an MA in prose fiction from the University of East Anglia. She lives in Massachusetts. She is the New York Times bestselling author of Wilder Girls and Burn Our Bodies Down. To learn more about Rory, go to itsrorypower.com and follow @itsrorypower on Twitter and Instagram.
by Kiersten
Thu, 05/28/2020 - 1:06pm
On a quarantined island off the coast of Maine, the students of an all-girls boarding school must face a deadly virus, their own mutating bodies, and the brutality of survival when the wider world abandons them. It might seem like a strange pick for such strange times, but Power brings an honesty and compassion to this feminist spin on The Lord of the Flies that I think teens need to hear. Recommended for the teen who's eating up books about the Spanish Flu and the Black Death at a worrying pace.