First Impressions: A Novel of Old Books, Unexpected Love, and Jane Austen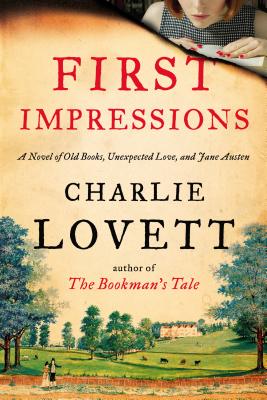 First Impressions: A Novel of Old Books, Unexpected Love, and Jane Austen
A thrilling literary mystery costarring Jane Austen from theNew York Times bestselling author ofThe Bookman's Tale
Charlie Lovett's newest bookThe Further Adventures of Ebenezer Scroogeis now available from Viking
Book lover and Austen enthusiast Sophie Collingwood has recently taken a job at an antiquarian bookshop in London when two different customersrequest a copy of the same obscure book: the second edition ofALittle Book of Allegoriesby Richard Mansfield. Their queries draw Sophieinto a mystery that will cast doubt on the true authorship ofPride and Prejudice andultimately threatenSophie's life.
In a dual narrative that alternates between Sophie's quest to uncover the truth while choosing between two suitors and a young Jane Austen's touching friendship withthe aging cleric Richard Mansfield, Lovett weaves a romantic, suspenseful, and utterly compelling novel about love in all its forms and the joys of a life lived in books.
Charlie Lovett is a former antiquarian bookseller, an avid book collector, and a member of The Grolier Club, the preeminent club for bibliophiles in North America.He and his wife split their time between Winston-Salem, North Carolina and Kingham, Oxfordshire, in England."
ISBN: 9780525427247
ISBN-10: 9780525427247
Publisher: Viking Books
Publication Date: 10/16/2014 - 12:00am
On Sale: 10/16/2014 - 12:00am
Pages: 308
Language: English
Categories