Little Big Love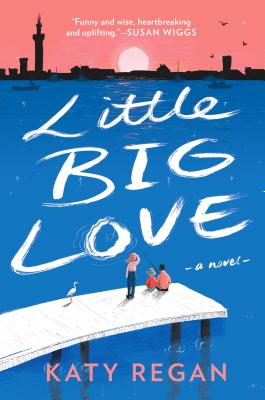 Little Big Love
Unavailable
One of Real Simple's Best Books of 2018

Liam Jones was the love of Juliet's life. He was her brother's best friend, then her best friend, then the father of her little boy. In those shining weeks after Zac was born, she had never been happier and neither had Liam.
 
And then one night, Liam disappeared without a trace.
 
Ten-year-old Zac Hutchinson collects facts: octopuses have three hearts, Usain Bolt is the fastest man on earth. But no one will tell him what happened to his father and where he went.
 
When Juliet, inadvertently admits that his father is the only man she's ever loved, Zac decides he is going to find him and deliver his mom the happily ever after she deserves.

But Liam left for a reason, and as Zac searches for clues of his father, Juliet begins to rebuild what shattered so many years ago.
 
An unforgettable, heart-stopping story of the secrets we keep and of love in all of its many forms.
Katy Regan was brought up in a seaside town in northern England. She studied at the University of Leeds before moving to London, where she worked as a journalist and as a commissioning editor at Marie Claire magazine. Katy has written four books published in the UK, and Little Big Love is her US debut.
ISBN: 9780451490346
ISBN-10: 9780451490346
Publisher: Berkley
Publication Date: 06/12/2018 - 12:00am
On Sale: 06/12/2018 - 12:00am
Pages: 368
Language: English
Categories