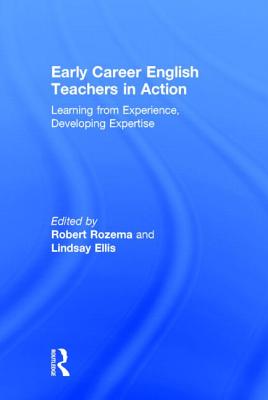 Early Career English Teachers in Action: Learning from Experience, Developing Expertise
Unavailable
The first few years of teaching are critical to the professional development of effective English teachers. In these crucial years, new teachers establish their identities, learn the ins and outs of the curriculum, acclimate to unfamiliar communities, and cope with student behaviors that they never expected. All of this can be daunting for novice teachers. This book can help. The stories within are written by English teachers in the early stages of their careers. In their carefully crafted narratives, teachers offer practical strategies, professional insights, and a wealth of tips for surviving the first years in the classroom. The narratives are grouped into thematic chapters with brief introductions of key terms, helpful learning activities, and provocative discussion questions, all intended to foster critical conversation about beginning a career teaching English.
In a time when many teachers leave the profession too soon, Early Career English Teachers in Action gives voice to those who have decided to stay. More importantly, this book validates teacher narratives as a powerful way of understanding what happens inside of the classroom--a way that provides more authentic evidence of learning than standardized test scores will ever supply.
Robert Rozema is Associate Professor of English (Secondary Education), Grand Valley State University, USA. Before coming to Grand Valley, he taught high school English for eight years. Lindsay Ellis is Associate Professor of English, Grand Valley State University. USA. She directs the Lake Michigan Writing Project.
ISBN: 9780415743419
ISBN-10: 9780415743419
Publisher: Routledge
Publication Date: 09/01/2014 - 12:00am
On Sale: 09/01/2014 - 12:00am
Pages: 210
Language: English
Categories