My History: A Memoir of Growing Up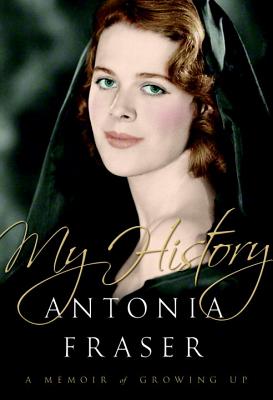 My History: A Memoir of Growing Up
The acclaimed New York Times bestselling author shares vivid memories of her childhood and recalls the experiences that set her on the path to a writing life.
Ever since she received
Our Island Story
by H. E. Marshall as a Christmas present in 1936, Antonia Fraser's deep love of history has been a constant in her remarkable life. The book made such an impression that it inspired her to write
Mary, Queen of Scots
thirty years later.
Born into British aristocracy, the author's idyllic early childhood was interrupted by a wartime evacuation to North Oxford. The relocation had profound effects on her life, not the least of which was her education at a Catholic convent and her eventual conversion from the Protestant faith to Catholicism. Her memories of holidays spent at Dunsany Castle and Pakenham Hall, a stint as "Miss Tony" selling hats in a London department store, and her early days working in publishing are all told in her singular, irresistible voice.
My History
is a heartfelt memoir that is also a love letter to a British way of life that has all but disappeared. Anglophiles, history lovers, and
Downton Abbey
fans are sure to be enthralled.
ANTONIA FRASER is the author of many internationally bestselling historical works, including Love and Louis XIV, Marie Antoinette, which was made into a film by Sofia Coppola, The Wives of Henry VIII, Mary Queen of Scots, and Faith and Treason: The Story of the Gunpowder Plot. Her most recent book, Must You Go, is a memoir of her relationship with and marriage to the playwright and actor Harold Pinter. She has received the Wolfson Prize for History, the 2000 Norton Medlicott Medal of Britain's Historical Association, and the Franco-British Society's Enid McLeod Literary Prize. She has been President of English PEN, chairman of the Society of Authors, and chairman of the Crime Writers' Association. She was made a Dame of the British Empire for services to Literature in 2011.
ISBN: 9780385540100
ISBN-10: 9780385540100
Publisher: Nan A. Talese
Publication Date: 10/13/2015 - 12:00am
On Sale: 10/13/2015 - 12:00am
Pages: 288
Language: English
Categories