The Haunting of Charles Dickens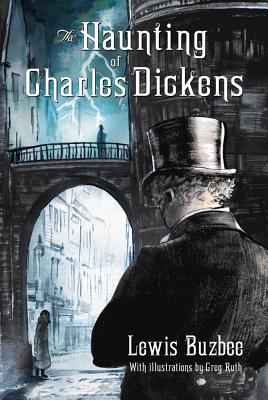 The Haunting of Charles Dickens
Out of Stock In Store (Click to Order)
This item may not be available to order. Please call 617-566-6660 for more information.
Meg Pickel's older brother, Orion, has disappeared. One night, she steals out to look for him and makes two surprising discoveries: she stumbles upon a séance that she suspects involves Orion, and she meets the author Charles Dickens, also unable to sleep and roaming the London streets. He is a customer of Meg's father, who owns a print shop, and a family friend. Mr. Dickens fears that the children of London aren't safe and is trying to solve the mystery of so many disappearances. If he can, then perhaps he'll be able to write once again.
With stunning black-and-white illustrations by Greg Ruth, The Haunting of Charles Dickens by Lewis Buzbee is a literary mystery that celebrates the power of books and brings to life one of the world's best-loved authors.
Lewis Buzbee is a former bookseller and sales rep (for Chronicle Books), and the author of the acclaimed adult memoir, The Yellow-Lighted Bookshop, published by Graywolf Press in June 2006. A native Californian, he lives in San Francisco with his wife and daughter. He is the author of the children's books Steinbeck's Ghost, The Haunting of Charles Dickens, and Bridge of Time.

Greg Ruth is the illustrator of many graphic novels and books for children, including A Pirate's Guide to First Grade and A Pirate's Guide to Recess by James Preller, and is also the author/illustrator of Coming Home and The Lost Boy, a New York Times bestseller. He lives Ashfield, Massachusetts, with his family.